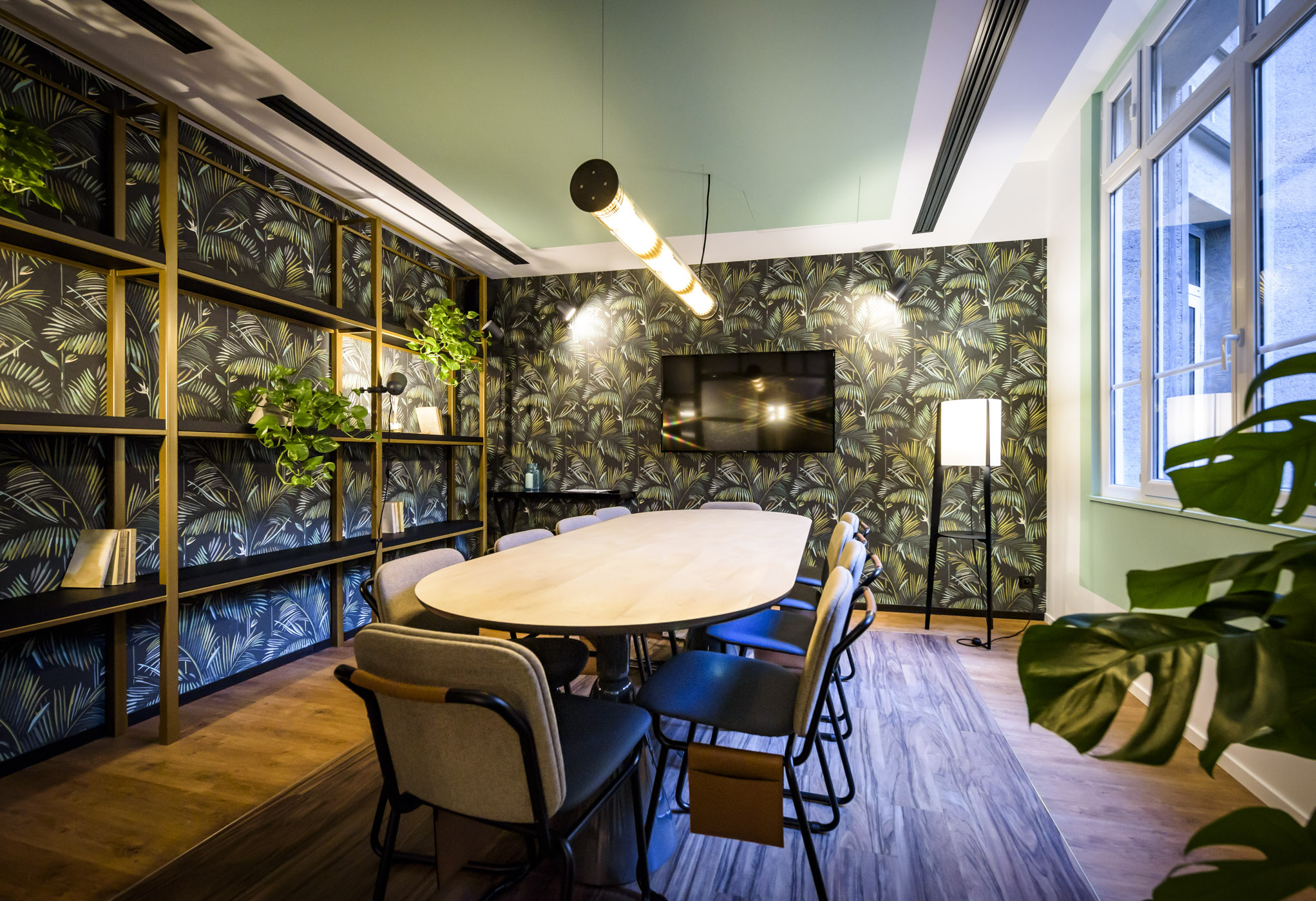 Wellio Marseille La Joliette meeting room rentals
To host your clients, team or employees in a space in Marseille, you can rent a meeting room. At Wellio Marseille la Joliette, we provide events and meeting solutions. In the heart of an inspiring site and a completely renovated district, take advantage of our spaces to enhance your business or company. Find out more about our offers.
Renting a meeting room in a dedicated space allows you to work in a safe and secure place with all the necessary equipment available.
At Wellio Marseille la Joliette, all of our meeting rooms are equipped with Plug & Play technology for optimal professional comfort. Our site, which was designed with Colliers International, fits the image of a growing district close to the sea. Its dockside ambiance and urban décor radiate the colours of the sun and the sea.
Wellio meeting room pricing
How do I book a Wellio meeting room?
Our 7 meeting rooms in our Marseille coworking space can be booked online. Check our availabilities and specify the number of people attending. We will then confirm your reservation and host you at Wellio.
La Joliette Marseille: meeting room pricing
Rates for the rental of a meeting room start at €30 excl. tax per hour for 8 people. Our rooms based on the number of attendees:
Astrolabe: 8 people. Rate: €30.00 excl. tax per hour or €270.00 excl. tax per day.
Floreal, Hermione, Calypso: 12 people. Rate: €60.00 excl. tax per hour or €528.00 excl. tax per day.
Hermione – Floreal: 24 people. Rate: €120.00 excl. tax per hour or €1,056.00 excl. tax per day.
Hermione – Floreal – Calypso: 36 people. Rate: €180.00 excl. tax per hour or €1,584.00 excl. tax per day.
Marseille La Joliette business district
An economic engine of Marseille thanks to the Euroméditerranée Project, La Joliette has become a very popular area.
Very well connected by public transport (tram, metro, bus), La Joliette Marseille has developed in many ways, including the development of offices and housing, hotel complexes, shops, leisure, culture.
For your shopping needs, head to Les Terrasses Du Port at 9 quai de Lazaret, just a few steps away from our office.
To take in some culture, between the Vieux-Port and Marseille la Joliette, there is the MUCEM, the Museum of European and Mediterranean Civilisations (7 promenade Robert Laffont, esplanade J4, 13002 Marseille).
To get to Wellio Marseille la Joliette: 48 quai du Lazaret, 13002 Marseille
Read more
At Wellio it's all included
Plug & Play

comprehensive IT equipment and custom configuration

a caring team

with a dedicated Well'Manager

informal spaces available

bar, lounge, rooftop, gaming zone, alcoves…
At Wellio, it's (also) possible
our selection of caterers

from a gourmet break to cooking demonstrations from a French master craftsman

our address book

of coaches, experts in design thinking, keynote speakers…
Contact us
Bracing sea air
Designed with Colliers International
Urban hideout with a dockside spirit, both light and bright.
sun-drenched colours

porthole

sky blue